Their customers include Airlines, Airports, Cargo Airlines, Ground Handlers, and Military organizations all around the world.
LPA Group Plc is a specialist in design, build & supply of LED lighting, electrical connectors/connector systems, and high performance electrical components. LPA provides high quality cost-effective solutions to improve reliability, reduce maintenance and minimise life cycle costs for the rail, aerospace, defence, aircraft support, infrastructure, marine and industrial markets throughout the world.
With exports to over 50 countries and 500+ customers world wide. LPA caters to following markets such as rail, aviation, industrial and infrastructure. LPA is equipped with bespoke facility with high investment in capabilities.
Solutions Offered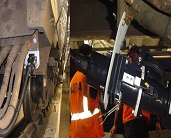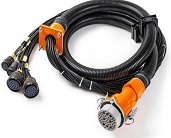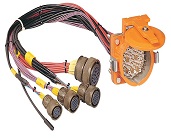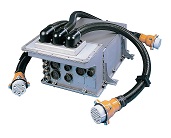 It is a professional enterprise in the design, development, manufacture, installation, and maintenance services of airport & seaport equipment, modern automated material handling solutions and technology, and auto-parking systems.
Millennium provides Product Support & Service for the Passenger Boarding Bridges and has successfully worked on projects with CIMC – Tianda at multiple airports in India.
Solutions Offered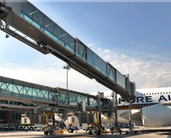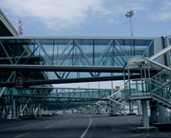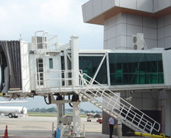 Oshkosh Corporation designs and builds the world's toughest specialty trucks and truck bodies and access equipment by working shoulder-to-shoulder with the people who use them.
Oshkosh Corporation is a U.S.-based global manufacturer with a significant manufacturing presence in the U.S., Belgium, France, Italy, the Netherlands, Romania, Sweden and the United Kingdom. Oshkosh currently sells products in more than 130 countries around the globe.
Products include STRIKER Aircraft Rescue and Fire Fighting Vehicle (ARFF), STINGER Rapid Intervention Vehicle (RIV), Mobile Command Posts, Mobile Command Patrol Vehicles, Mobile Medical Vehicles, and Communications Vehicles. The Striker range of ARFF vehicles from Oshkosh are considered as Porsche 959 of fire trucks!
Solutions Offered